Clare Tyson (Chair/Mayor)
I was born in Cumbria though I grew up in the city of Leeds, Yorkshire. At 20 I met Alec my partner and we left for the 'south' and adventure living on the road in an old Bedford truck. After many years travelling we found our way to Hatherleigh, by now living a traditional Romany Gypsy lifestyle in a bow top wagon pulled by horses.
Having two sons over that time and coming to know Devon well we chose Hatherleigh to set down roots and use as a place to rest from travelling in winter and access regular schooling. We were welcomed by local people and soon became involved with community life and took any opportunity to be part of the variety of local events joining in with carnival floats, festival stalls, and Walrus dips.
We've lived here now for over 20 years. Alec works for a local company and our sons both attended Hatherleigh and Okehampton schools. One is now a plumber, the other is soon to qualify as a teacher.
I've earnt my living in different ways over the years starting out as a trainee mechanic, to farm work, to totter at a recycling centre and onto finding a love for painting. I paint all sorts from small trinkets painted in the barge ware style to sign writing, and of course horse drawn wagons painted in traditional scrollwork.
I was a keen footballer and played for Okehampton and Holsworthy teams. At the time youth football was lacking here so I took a coaching course and taking full advantage of the new community centre facility set up football practice for women and different youth age groups as well as helping out at primary school. My involvement with the football club also led me to serve on Hatherleigh Sportsfield Committee, now over 10 years, I am currently the chairperson.
I also became involved in the committee which brought Island Park its play area. Being part of a group like this was good fun (well most of the time!) as it enabled me to work long term with people and experience the trials and tribulations of bringing a project to fruition. I still continue with its regular inspections and maintenance. More recently I had the opportunity again of working on a group project when asked to join the Skate Park Group, taking a more hands on role certainly had its stresses but I'm so pleased to see how popular the skate park has become. Where were all those youngsters beforehand?!
In my 40's I returned to 'school' which led to a politics and sociology degree at Exeter University. It was this experience that led to my decision to become more involved in local politics and becoming a Town Councillor. I was also motivated to join through my involvement in helping develop the Hatherleigh Community Plan. This has given me a great insight into the area, its people and issues that matter, and I look forward to future challenges waiting ahead.
I've recently taken a job with West Devon borough Council (April 2018). This is a role that will increase my knowledge of the way councils operate, help me understand the challenges, and compliment my role as a volunteer town councillor.
Rachel Laycock (Deputy Chair/Mayor)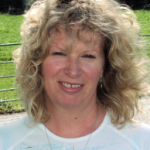 I was brought up in Exbourne but moved away when I was twenty, lived abroad and around Great Britain. I decided to move back to the South West when I got divorced since I felt this was a safe place to bring up my children, it was a place that I knew well and I was close to my family.
I chose not to move back to Exbourne since I had felt that I needed somewhere slightly larger and since I had fond memories of Hatherleigh from my childhood (Brownies and Guides ) It seemed the best place to move to. I have now lived in Hatherleigh for twelve years, in that time I have been on the Festival Committee and I ran the senior section of the Girl Guides until I had to disband it. My children are now grown up but both return as much as they can since they both have grown to love the people and the town of Hatherleigh and surrounding area.
Before I moved back I had been a councillor in the village where I lived and felt it was a worthwhile position. I chose to join Hatherleigh Town Council because Hatherleigh is going to change over the next few years and I feel strongly about it. We need to have a town that can move forward but keep everything safe that we hold dear, not lose the community spirit that we have but give future generations something that they can be thankful of. I hope as a Town Councillor I will be able to help with future plans and strategies that the people of Hatherleigh will be grateful for.
Deb Laing-Trengove  
(ex- Chair/Mayor 2003 – 2004, 2008)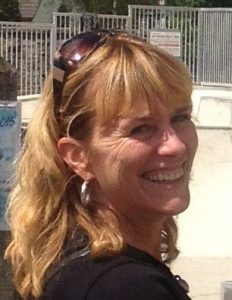 I was born in Hatherleigh and have lived here for most of my life. I moved to London in my late teens-early twenties where I worked for a recording studio, then a lighting company before returning to college to take A-levels at Kilburn Polytechnic. After returning to Hatherleigh I married and had my daughter and later returned to education to study for a degree in Archaeology at Exeter University. After graduating I worked with my sister and brother in law at the Paper Shop in Market Street, then joined an archaeological company, where I specialized in the recording of historic buildings. Since 2014 I have been self employed as a Historic Building Consultant.
I first joined the council in 2001; holding the office of mayor in 2003 and 2008, but left after the death of my mother in 2009. Prior to that I had sat on the Steering Committee for the Hatherleigh Area Project, where I helped to set up the Youth Group. I was on the Festival Committee for 11 enjoyable years, during that time holding the positions of Secretary or Chair.
I am firmly rooted here and since the death of my father, Tim Laing, in 1989 I have sat on the  Moor Management Committee, as hereditary owner of the moor. My family has owned the moor since 1791, as Lords of the Manor, and since the 1950s the land and finances have been managed by a committee of Potboilers, which is now a major local funding body for local projects.
I am also involved with or a member of a range of Hatherleigh groups and clubs including Free Range Art, the History Society, Hatherleigh Art Group, the Badminton Club and the Film Club. I enjoy gardening and have an allotment, I am at present the Town Council representative for the Allotment Association.
Claire Gladstone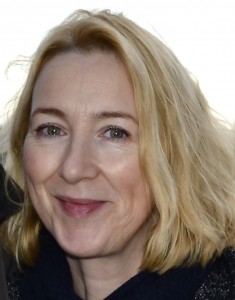 I have been a resident of Hatherleigh for 24 years. Both our children were born and raised here and I have been actively involved in various aspects of town life for many years.
I am a self employed Artist, work as an Associate fine art printmaker and Technician at Plymouth University and am an Activities Coordinator at Hatherleigh Care Village. I have also made harpsichord parts at a local workshop for the past 15 years.
I have previously been a member of the Chatterbox and Pre school committees, a school Governor and was the Coordinator of Hatherleigh Festival for 10 years. I worked for West Devon Environment Network for several years which included liaising with many local groups, undertaking environmental surveys and implementing projects such as the first recycling scheme.
Hatherleigh is our home, so being involved in the future of our town is important for all of us.
Peter Back

I was born in Devon (Starcross), and the family moved to Derbyshire when I was 7 years old.  After completing my school years in Lincolnshire, I studied at the Universities of Liverpool (BSc Geography) and Strathclyde (MSc Land Use & Water Quality Research).  Subsequently, I gained an MSc in Logistics & Operations Management from the University of Surrey.
My first job was General Management Trainee with Tate & Lyle, and I moved on to senior management positions with UK and US multinational companies in the food distribution, toiletries, cosmetics & fragrances, and hi-tech industries.  My accountabilities have included Logistics, Manufacturing, Operations, and Supply Chain Management, and I have directed the work of teams in locations across Europe and the Far East.
Trish and I have owned our house in Hatherleigh since 2004.  I moved permanently to Hatherleigh in 2014, and retired in mid-2016.  My interests include blacksmithing, woodwork, rugby, and growing vegetables on my plot at the Hatherleigh Town Council Allotments.  I am the Secretary of the Hatherleigh Allotment Association.
I enjoy living in Hatherleigh and joined the Council in the hope that, with my business experience, I will be able to make a contribution to a town whose atmosphere and culture are special.
Jeff Newman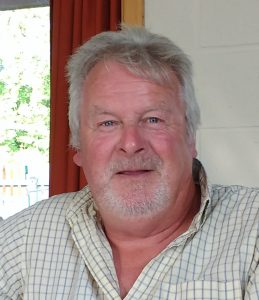 I was born in 1952 in East London.  My main career was in electronics covering Europe, Africa and the Middle East.  I have 4 children.  With my second wife I lived in France for 7 years and ran a small holding/animal rescue.  We then came back to the UK in 2012.  We bought the cafe in Hatherleigh – Cafe de Ville (now One Market St Cafe) – which we ran for 5 years.  We have now sold the cafe and I am retired. We fell in love with Hatherleigh and have decided to stay here and contribute to the community in some way.
Kay Walters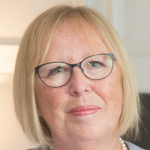 I was born in Bristol but spent most of my adult life in London. I moved initially to do Nurse Training at Kings College. After qualifying, I trained in Intensive Care and worked at Westminster Hospital before finally deciding I loved Paediatrics best and I did further studies at Great Ormond Street Hospital.
I stayed at Great Ormond Street and became the Senior Sister in charge of the Intensive Care Unit. I loved my job and as a bonus, I met my husband Sam there. He was a Consultant Paediatrician now retired.
We have lived and worked in the "third world" in Papua New Guinea, which was a great experience. We moved to Buckinghamshire to bring up our 4 children.
We decided to move to Devon on retirement when we didn't need to be within commuting distance of London.
We found Hatherleigh completely by accident but fell in love with it and the Old Vicarage. We have been made to feel so welcome by everyone.
I have been a school Governor and sat on many committees during my Hospital life but am completely new to being a Town Councillor so have a lot to learn.
Netty Holwill
Info to be added soon
Donna Lewis
Info to be added soon
Iain Crockatt
Info to be added soon
Register of Interests List
Council members register of interests are available for inspection. If you would like to view this please contact the Town Clerk.
---
Previous serving Chair/Mayors
Post elected in May of each year
Andy Gilbert (2014 – 2016)
Graham Alford (2010 – 2014)
Malcolm Jacobs (2008 – 2010)
Deb Laing-Trengove (2007 – 2008)
Gary Bush (2005 – 2007)
Denise Herrod-Taylor (2004 – 2005)
Deb Laing-Trengove (2003 – 2004)
Dennis Bater (2000 – 2003)
Denise Herrod-Taylor (1999 – 2000)
R Edwards (1998 – 1999)
Malcolm G Winser (1997 – 1998)
Dennis Bater (1995 – 1997)
Philip G Pyle (1994 – 1995)
Patricia Vick (1993 – 1994)
Olive Reynolds (1992 – 1993)
B. Bottoms (1991 – 1992)
Dennis Bater (1990 – 1991)
W. Reynolds (1989 – 1990)
Patricia Vick (1987 – 1989)
D. Guard (1986 – 1987)