Mark Reddaway (Chair/Mayor)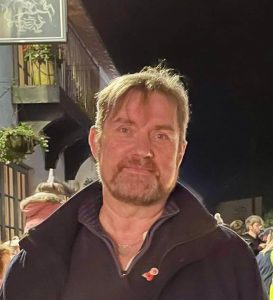 I was born in Okehampton and have lived locally all of my life. I attended Hatherleigh Primary School, Chumleigh community college,then Bicton College of Agriculture.

My family owned a Beef and Sheep farm near Winkleigh, and In 1993 following the death of my father I changed career and started working for West Devon Meat in Hatherleigh. I moved to Hatherleigh in 1989 and a few years later, bought a house in South Street where I brought up my family with my partner Helen.
In 1996 I attended Salford University and qualified as a Meat Inspector for the Meat Hygiene Service. In 2000 the Meat Hygiene Service was integrated with the newly formed Food Standards Agency, where I have held various managerial and enforcement roles throughout the Southwest. In 2001, I held a frontline position in the Foot and Mouth outbreak working alongside many Government agencies.
Outside of work, I am involved in various community activities and events in Hatherleigh. I Chaired Hatherleigh Carnival for nearly 20 years, implementing regulatory changes in policing, safety, logistics and procedures. I was also involved with the building of numerous family floats. I played in a Rock band for many years performing at Shebfest, Exeter Chiefs, Hatherleigh Festival etc. I played rugby for North Tawton and Okehampton 1 st teams.
I have recently taken on a new challenge and am enjoying being one of the oldest ever trainee Bell Ringers for Hatherleigh Church. I am a member of the Christmas Lights team, Hatherleigh Players (backstage) and still support the Tar barrel teams and Hatherleigh Carnival.
I have two grown-up daughters and four grandchildren, who all like to be part of the special spirit Hatherleigh holds. I am fully committed to building the best future for Hatherleigh by embracing change, supporting local businesses and initiatives, enhancing public services and facilities, and making Hatherleigh inclusive for everyone.
Rachel Laycock (Deputy Chair/Mayor)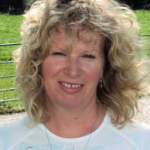 I was brought up in Exbourne but moved away when I was twenty, lived abroad and around Great Britain. I decided to move back to the South West when I got divorced since I felt this was a safe place to bring up my children, it was a place that I knew well and I was close to my family.
I chose not to move back to Exbourne since I had felt that I needed somewhere slightly larger and since I had fond memories of Hatherleigh from my childhood (Brownies and Guides ) It seemed the best place to move to. I have now lived in Hatherleigh for twelve years, in that time I have been on the Festival Committee and I ran the senior section of the Girl Guides until I had to disband it. My children are now grown up but both return as much as they can since they both have grown to love the people and the town of Hatherleigh and surrounding area.
Before I moved back I had been a councillor in the village where I lived and felt it was a worthwhile position. I chose to join Hatherleigh Town Council because Hatherleigh is going to change over the next few years and I feel strongly about it. We need to have a town that can move forward but keep everything safe that we hold dear, not lose the community spirit that we have but give future generations something that they can be thankful of. I hope as a Town Councillor I will be able to help with future plans and strategies that the people of Hatherleigh will be grateful for.
Deb Laing-Trengove  
(ex- Chair/Mayor 2003 – 2004, 2008)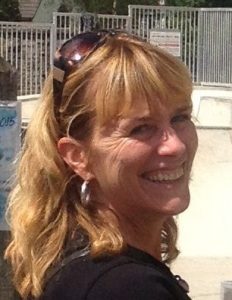 I was born in Hatherleigh and have lived here for most of my life. I moved to London in my late teens-early twenties where I worked for a recording studio, then a lighting company before returning to college to take A-levels at Kilburn Polytechnic. After returning to Hatherleigh I married and had my daughter and later returned to education to study for a degree in Archaeology at Exeter University. After graduating I worked with my sister and brother in law at the Paper Shop in Market Street, then joined an archaeological company, where I specialized in the recording of historic buildings. Since 2014 I have been self employed as a Historic Building Consultant.
I first joined the council in 2001; holding the office of mayor in 2003 and 2008, but left after the death of my mother in 2009. Prior to that I had sat on the Steering Committee for the Hatherleigh Area Project, where I helped to set up the Youth Group. I was on the Festival Committee for 11 enjoyable years, during that time holding the positions of Secretary or Chair.
I am firmly rooted here and since the death of my father, Tim Laing, in 1989 I have sat on the  Moor Management Committee, as hereditary owner of the moor. My family has owned the moor since 1791, as Lords of the Manor, and since the 1950s the land and finances have been managed by a committee of Potboilers, which is now a major local funding body for local projects.
I am also involved with or a member of a range of Hatherleigh groups and clubs including Free Range Art, the History Society, Hatherleigh Art Group, the Badminton Club and the Film Club. I enjoy gardening and have an allotment, I am at present the Town Council representative for the Allotment Association.
Kay Walters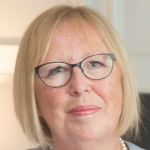 I was born in Bristol but spent most of my adult life in London. I moved initially to do Nurse Training at Kings College. After qualifying, I trained in Intensive Care and worked at Westminster Hospital before finally deciding I loved Paediatrics best and I did further studies at Great Ormond Street Hospital.
I stayed at Great Ormond Street and became the Senior Sister in charge of the Intensive Care Unit. I loved my job and as a bonus, I met my husband Sam there. He was a Consultant Paediatrician now retired.
We have lived and worked in the "third world" in Papua New Guinea, which was a great experience. We moved to Buckinghamshire to bring up our 4 children.
We decided to move to Devon on retirement when we didn't need to be within commuting distance of London. We found Hatherleigh completely by accident but fell in love with it and the Old Vicarage. We have been made to feel so welcome by everyone.
I have been a school Governor and sat on many committees during my Hospital life but am completely new to being a Town Councillor so have a lot to learn.
Donna Lewis
I was brought up in Exeter and then in 2010 moved to Monkokehampton with my husband and 2 children. After eight years of living there, I then moved into Hatherleigh where I now live with my seven children.
During my time here I have been on a variety of committees. Currently I am chair of the Primary School PTFA, chair of the Youth Football Club. I am also on the Carnival Committee, part of the Hatherleigh Players and editor of the Parish Pump.
I joined the town council a couple of years ago to help with the project of redeveloping the under 5's toddler park at the Community Centre. I and another parent managed to raise the funds to remove and replace the play equipment, the surrounding fencing and more recently the surfacing around the equipment to aid drainage.
We are very proud of how the project has turned out and can now be enjoyed by many children. I hope that as a town councillor I can help with other projects around the town which will hopefully benefit Hatherleigh.  
Callum Entwistle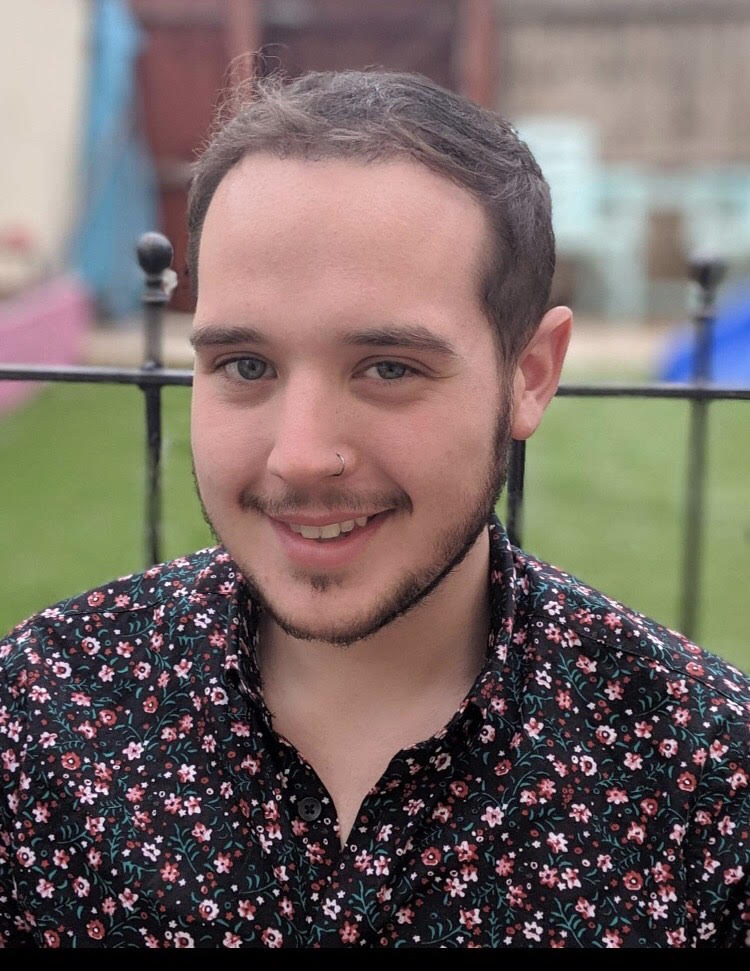 Hello, I'm Callum. Born in Exeter, I was then brought up in Hatherleigh and attended the primary school here before going on to Okehampton College where I latterly studied A-Levels in English Language, Fine Art Photography and Business studies. My family have been well-known members of the community here since the mid 1970s, when my grandparents moved from Lancashire and began selling local produce in their shop (now One Market Street Café). 
During my adult life I have worked in various roles, but spent the early part of my career working for an Insurance Broker in Okehampton. I now work for the most part in Iddesleigh, but in my spare time am often found getting involved with my partner's Digital Marketing Consultancy business, working behind the scenes to help promote what the West Country has to offer.
After a short spell living in nearby Winkleigh, my partner Richard and I decided to sell up and re-root ourselves back here in Hatherleigh. As of August 2020 we have been living in H Town and renovating our current home with Miniature Dachshund, Digby in toe.
As a result of growing up here and having lived in Hatherleigh for most of my adult life too, I have grown to love its quirks and traditions. I felt it the right time to join our Town Council, to give something back, to help see Hatherleigh progress and to help maintain the parts of it which make it such a wonderful place to live. 
Richard Burrow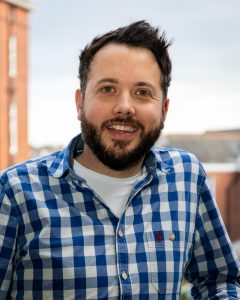 Hello, I'm Richard. Born in Exeter, I grew up in a farming family in Coleford nr. Crediton. Growing up on a farm has given me some unique insights into rural life, and I have fond memories of coming to Hatherleigh market on market days with my father and grandfather to watch cattle being sold and keeping up with the latest cattle prices. 
I moved to Hatherleigh with my partner Callum Entwistle in 2020 and was struck by the remarkably strong sense of community that I found here, which was particularly evident in the way that the town responded to the Covid pandemic by mobilising volunteers to support the more vulnerable members of the community. 
Prior to moving to Hatherleigh, I lived in Winkleigh for 10 years, and driving across hatherleigh moor from Winkleigh has strangely always felt like coming home for me. My maternal grandmother and great grandmother both Hockins were born in Hatherleigh. Since joining the Hatherleigh History Society – its been lovely finding out more about the history of the Hockins and the boot and shoe making business they had on the square. 
My involvement with Hatherleigh Town Council began earlier in 2023, when I started working with fellow local residents on exploring an ambition for Hatherleigh Town Council to acquire the new market building, market square and car park from Kingswood Homes to properly secure its future for the town – for generations to come.  Building upon the research and business case that we put together to support this ambition, my expression of interest to join the town council was accepted and I was co-opted to the council to support the project. I was later asked by the council to form a Hatherleigh Market Working Group which I now chair and have worked hard to build a diverse team of motivated people with the right set of skills and experience to help achieve the goal of the town owning its market for the benefit of the community. 
Rob Southwick – Info to be added soon
Graham Alford –  Info to be added soon
Two Vacancies to be filled by Co-option
---
Register of Interests List
Rachel Laycock
Deb Laing-Trengove
Kay Walters
Donna Lewis
Ellie Holland
Callum Entwistle
Mark Reddaway
Graham Alford
---
Previous serving Chair/Mayors
Post elected in May of each year
Clare Tyson (2016 – 2023)
Andy Gilbert (2014 – 2016)
Graham Alford (2010 – 2014)
Malcolm Jacobs (2008 – 2010)
Deb Laing-Trengove (2007 – 2008)
Gary Bush (2005 – 2007)
Denise Herrod-Taylor (2004 – 2005)
Deb Laing-Trengove (2003 – 2004)
Dennis Bater (2000 – 2003)
Denise Herrod-Taylor (1999 – 2000)
R Edwards (1998 – 1999)
Malcolm G Winser (1997 – 1998)
Dennis Bater (1995 – 1997)
Philip G Pyle (1994 – 1995)
Patricia Vick (1993 – 1994)
Olive Reynolds (1992 – 1993)
B. Bottoms (1991 – 1992)
Dennis Bater (1990 – 1991)
W. Reynolds (1989 – 1990)
Patricia Vick (1987 – 1989)
D. Guard (1986 – 1987)