Beating the Borough Bounds of Hatherleigh 2021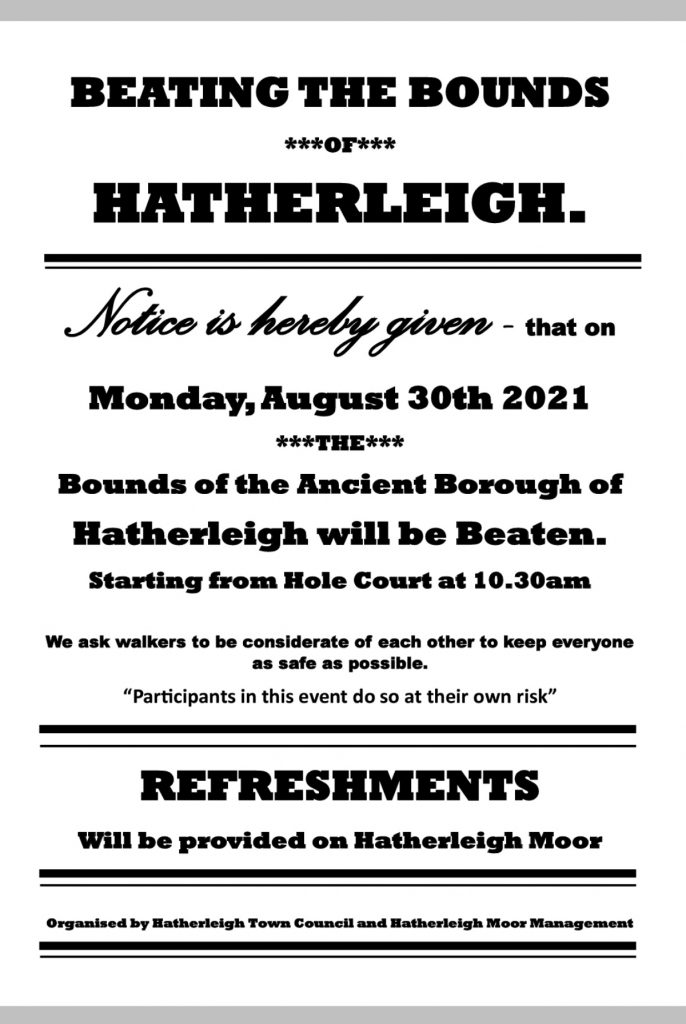 The Seven Yearly Cycle of Beating the Borough Bounds will take place this
year on Monday August 30th the occasion of the August Bank Holiday.
Walkers are invited to gather at Hole Court from 10.30 a.m. to leave at
11.00.am.
This entails a walk of approximately seven and a half miles,
often over rough terrain, with some difficult obstacles being encountered,
therefore not appropriate for very young children or buggies.
As the route is, in the main, over private land, we have to stipulate for this and other
reasons, that there be NO DOGS on the walk.
Refreshment and other traditional occurrences will take place 'en route'.
Although Covid-19 restrictions have now been lifted we would ask walkers to be considerate of each other in order to keep everyone as safe as possible.
"Participants in this event do so at their own risk"
Hatherleigh Town Council and Moor Management Committee.