Her Majesty Queen Elizabeth II 1926-2022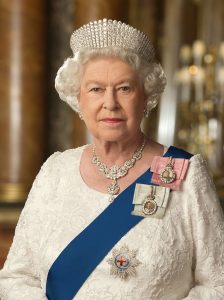 Hatherleigh Town Council along with the community of Hatherleigh expresses its deep sadness at the passing of Her Majesty the Queen.
We thank her for her long reign and incredible service to this country. May she rest in peace. Our condolences to the Royal family.
A book of condolence is available at Hatherleigh Community Centre. This is considered the most suitable place for ease of access.
Open times daily are:
Mon-Fri 8.30 – 4pm
Evenings:
Mon 7-9pm
Tues 6-7pm
Weds 5-7pm
Thurs 6.30-7.30pm
There is also a Buckingham Palace book of condolence online here – www.royal.uk/send-message-condolence
A message from Rev. Leigh Winsbury – "if you wish to leave flowers you are invited to leave them at the war memorial in the churchyard. There are also candles at the front of the church if you wish to light one in her memory. There will be a church service in the Parish Church this Sunday 11th at 11am".
Proclamation of the New Sovereign
Saturday 10th September, 11am at St James' Palace – The National Proclamation of the Accession of King Charles III
Sunday 11th September, 1pm Devon County Council at County Hall, Exeter
Monday 12th September, 10am West Devon Borough Council at Kilworthy Park, Tavistock
Monday 12th September, 11am & 11.20am Hatherleigh Town Council outside Primary School and In the Town Square – read by Town Crier, Ros Chard
Clare Tyson, Town Mayor